In March of 1988, American PERMALIGHT®, Inc. incorporated in the State of California and officially began serving customers across the United States. 33 years ago – wow… we have come a long way since then! Are you curious about what 33 stands for? The number 33 tells us that "all things are possible" which is a common theme within our organization. 33 is also the number that symbolizes 'Guidance' which is part of our company motto! Right on!
Have you ever wondered what PERMALIGHT® means? Let me explain…permanent light in the dark. Since we opened our doors back in 1988, American PERMALIGHT® has manufactured photoluminescent safety products that help guide people to safety when all lights are out and protect people from potential disasters and accidents. In our earliest years, there was no standardization of "glow in the dark" products or Codes and Standards established to enforce this type of life safety. Sure, there was an old Military Specification that dated back to 1974. Yet since paper is patient, many sales brochures, flyers, catalogs provided a "general" statement about the "glow duration" of photoluminescent material: "glows in the dark for 8 hours" but lacked scientific information on how this result was obtained.
Flash forward to today and our niche industry has standards for luminous Egress Path Markings (UL1994), for EXIT Signs (UL924), for Photoluminescent Safety Markings (ASTM E2072-14 and ASTM E2073-19a), for Passenger Trains (APTA), Passenger Ships (IMO), Aircraft (FAA) and more. These standards are also updated with revisions and provisions in frequent, regular intervals!
And today our industry has enforcement of these standards. The enforcement of Codes and Standards is arguably the most important aspect of our niche life safety space. Without enforcement, there is no way to ensure that occupants of enclosed spaces are truly protected. Preliminary inspections and follow-up inspections are necessary to ensure the materials and installation methods are in accordance with the Codes and Standards.
PERMALIGHT® Photoluminescent safety products can be found in high-rise buildings, hospitals, medical offices, warehouses, schools, storage facilities, mining passageways, tunnels, trunks of vehicles, onboard ships, passenger trains, airplanes, and multiple creative novelty projects. PERMALIGHT® Photoluminescence is even onboard the International Space Station. The opportunities to benefit from PERMALIGHT® Photoluminescence are endless and truly showcase that: all things are possible!
PERMALIGHT® products have proven they are essential in helping save people's lives in multiple tragedies. The most known tragedy is the terrorist attack on September 11, 2001, that led to the destruction of the World Trade Center in New York City. This traumatic event will remain in the memory of many generations to come but it makes our work even more fulfilling to know that our PERMALIGHT® products helped lead many survivors to safety during this chaotic event. Our PERMALIGHT® photoluminescent safety markings were installed in the World Trade Center emergency staircases back in 1994 when the Port Authority of New York and New Jersey installed them after the first terrorist attack on the World Trade Center in 1993.
Back in 2019, American PERMALIGHT® updated its company motto to incorporate Guide & Protect.
We wanted to incorporate a motto that communicates the foundation of our existence as well as the basis of all of our decisions. Our motto has helped us articulate our purpose and continues to encourage our team to improve.
In 2021, 33 and its multiple meanings have come full circle for American PERMALIGHT®. Our team is excited to celebrate our 33rd year where all things are possible – a year after the World Health Organization (WHO) declared the Covid-19 coronavirus outbreak a Global pandemic.
American PERMALIGHT® began as a trailblazer who helped establish critical life safety Codes and Standards within the United States, which paved the way for continuous improvement within the photoluminescent life safety niche that is established today. In year 33, we are persistent at growing beyond our roots by bringing innovative change to the industries we serve through our Professional Offerings & Services. Our newest category is not product-focused but instead focuses on providing resources that support growth and profitability within the organizations that join our PERMALIGHT® Certified Partner Program. We Educate & Inspire our Partners to learn, develop, and implement valuable skills that help the professionals and the organization reach even greater success.
Without going into a deep philosophical explanation, our products indirectly save people's lives, and our services create a unique opportunity for our customers to transition their business relationship with American PERMALIGHT® into a professional partnership that establishes a mutually beneficial system for both organizations.
Celebrate with us in 2021 by allowing our team of subject matter experts to discuss how our unique approach can help your organization establish the correct path towards a sustainable competitive advantage for many years.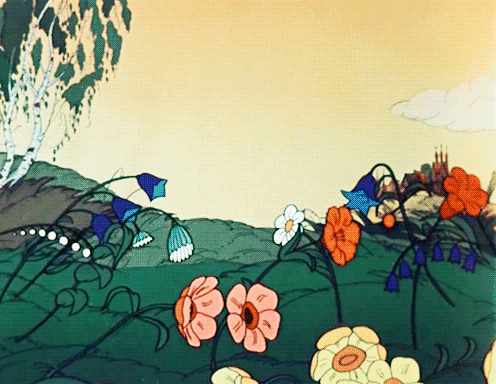 Have a fantastic Spring season!

Marina Batzke
American PERMALIGHT® General Manager
American PERMALIGHT® | Guide & Protect | Since 1988