Since 1988, American PERMALIGHT® has often witnessed architects, designers, specification writers, general contractors, installers, and building officials inadvertently overlook the local, state, and federal laws/ordinances that require photoluminescent egress path markings to be installed on handrails, step edges, walls, obstacles, and doors.  
To effectively carry out our mission, we want to clearly define some important terminology to ensure we are all on the same page.
What is an Architect?
An architect is a person who plans, designs, and oversees the construction of buildings. To practice architecture means to provide services in connection with the design of buildings and the space within the site surrounding the buildings that have human occupancy or use as their principal purpose.
What does an Architect do?
Architects are involved in more than the design of a building.
They have an important role in every stage of the project process from the initial concept, construction, and beyond completion of the project. Licensed Architects are also responsible for overseeing projects, public safety, and have the expectation of exercising common sense and ordinary care in human behavior.
Over time, society has developed this expectation into a standard that is often referred to as the "common law." The common law concepts have developed over the years into Standards of Behavior and adopted as a Standard of Care for the practice of architecture.
What is a Specification Writer?
A specification writer typically works in an architectural firm or on construction projects. Their main responsibility is to develop specifications to accompany architectural drawings that can help install various aspects of the project.
What does a Specification Writer do?
A specification writer is part of the active high-rise building project process. Specification writers have access to materials in catalogs, specification files, and can consult with other professionals involved with the project.
What is a high-rise building?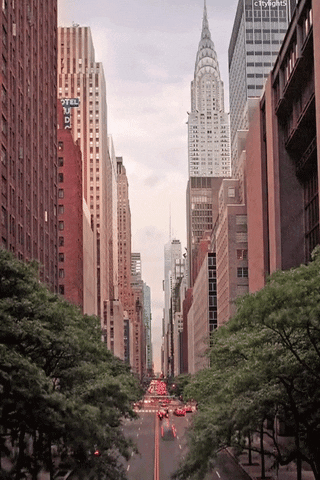 A high-rise building is a tall building that is defined uniquely by jurisdictions that have specific height requirements. The term high-rise building is often interchangeably used as high-rise. High-rise buildings have large occupant populations and require the careful provision of life safety systems.
What is a skyscraper?
Although a very tall high-rise is often referred to as a skyscraper, there is no clear difference between a high-rise building and a skyscraper. However, a high-rise building with forty or more stories and taller than 490 feet (150 m) is typically considered a skyscraper.
What is a life-safety system?
Any interior building element designed to protect and evacuate the building population in emergencies, including fires, earthquakes, and less critical events, such as power failures.
What is Luminescence?
Luminescence is any emission of light (Electromagnetic waves) from a substance that does not arise from heating. Luminescence is not the same as incandescence (which is light emission due to the elevated temperature of a substance). Several types of luminescence can be classified by the energy source which initiates the luminescence process.
For this blog article, we will only focus on photoluminescence.
What is photoluminescence?
Photoluminescence is light emission from any form of matter after the absorption of photons. It is one of many forms of luminescence and is initiated by photoexcitation, hence the prefix photo-.
What are PERMALIGHT® Photoluminescent life safety products?
American PERMALIGHT® manufactures premium photoluminescent glow-in-the-dark products that Guide & Protect people, pets, and property. Our PERMALIGHT® products are materials that absorb ambient light and emit their high-performance glow in the dark. They help lead people to safety when all lights are out.
Is Photoluminescence unique to Buildings?
All around the world and in many environments these non-electrical, non-radioactive systems are used and have many different names:
Luminous Egress Path Markings [IBC and IFC]
Exit Stair Path Markings [NFPA 101-Life Safety Code]
Low Location Lighting (LLL per IMO – International Maritime Association SOLAS – Safety of Life at Sea)
Floor Proximity Emergency Escape Path Marking System [FAA – Federal Aviation Administration]
Safety Way Guidance Systems [ISO 16069 International Standard]
What are PERMALIGHT® Photoluminescent Egress Path Markings?
During a building fire, smoke quickly forms and even though the electrical lighting may still be on, smoke obscures the ceiling installed lighting. PERMALIGHT® Photoluminescent Egress Path Markings are predominantly installed in low-location (e.g., on the step edges, along the wall in low-location) to remain visible the longest underneath smoke during an interior fire.
What is the International Building Code?
The International Building Code (IBC) is a model building code developed by the International Code Council (ICC). Therefore, the IBC is the foundation of the complete Family of International Codes. This model code provides the adopting jurisdictions a basis of standard requirements to protect people and assets that enter, occupy, and exit the building and property surrounding the building. It is an essential tool to preserve public health and safety that provides safeguards from potential hazards associated with the built environment. It addresses design and installation of innovative materials that meet or exceed public health and safety goals.
The ICC updates the IBC every three years and the model code is used and adopted in all 50 states, the District of Columbia, Guam, Northern Mariana Islands, New York City, the U.S. Virgin Islands, and Puerto Rico. As a model code, the IBC is intended to be adopted per the laws and procedures of a governmental jurisdiction. When adopting a model code like the IBC, some jurisdictions amend the code in the process to reflect local practices and laws.
Now that we have clarified some important terminology, we would like to introduce how we carry out our mission.
Change in this world is inevitable, but growth is not. American PERMALIGHT® is an industry-leading life safety manufacturer and our PERMALIGHT® photoluminescent products are trusted by architects, specification writers, property owners, general contractors, installers, AHJ – Authority Having Jurisdiction, building and fire inspectors, and other professionals involved in this code enforced niche. Through our Professional Offerings and Services, American PERMALIGHT® is positively disrupting the life safety specialty we have served for the past 32 plus years.
There is no doubt that PERMALIGHT® products save lives, but the Professional Offerings and Services by American PERMALIGHT® Educate & Inspire professionals who are actively involved in the life safety industry.
The PERMALIGHT® Certified Architect and Specifier Program is tailored for those professions who are actively involved in the design, construction, and enforcement of high-rise buildings. Our team of experts are passionate about educating professionals about photoluminescent egress path marking systems, the codes and standards, how to leverage your existing network, innovative ways to generate even greater value. Our team of experts can help you and your firm stand out among the architecture organizations you compete with.
By enrolling, completing, and actively utilizing the PERMALIGHT® Certified Architect and Specifier Program, you will learn:
The Codes and Standards for nationwide building-code compliance
The photoluminescent solutions offered to meet the code requirements
How photoluminescent egress path markings protect people
Why they should be installed in residential buildings
How Standard of Care applies to a wide range of occupancies
How to select the right product for that specific application
Benefits of the PERMALIGHT® Certified Architect and Specifier Program include:
Partner with a well-known life safety manufacturer
Join a tier-based program that allows you to choose the best option for you and your organization
Unlock valuable Co-Marketing Opportunities and leverage our customized digital and physical assets
Experience the latest and most up-to-date education through our Virtual Education Sessions
Receive a Certified Architect and Specifier Partner Certificate of Completion
Promote an exclusive Certified Architect and Specifier Partner Medallion across all of your channels
Here at American PERMALIGHT®, we are simply different.
Our PERMALIGHT® Certified Architect and Specifier Program is one example of our commitment to improving our specialty life safety industry. Our systematic approach is an alternative to the traditional continuing education courses available throughout your profession. By partnering with American PERMALIGHT®, you enable a differentiation strategy to gain a sustainable competitive advantage that distinguishes you and your firm from your competitors while also improving the life safety niche we serve.
Did you know PERMALIGHT® has been installed in hundreds of buildings nationwide, internationally, and even in space?
Trust our Certification Program by learning how our installers partners and general contractor partners become certified.
Let us help you and your firm. But to do so, we need to know first:
Are PERMALIGHT® photoluminescent Egress Path Markings currently written into your firm's Office Master Guide Specification?
We can't help you unless we are listed in your design preferences and your firm's standards for use in specifying large construction projects.
Do you have an upcoming project and need a downloadable, easy to edit specification that makes it easy for you to insert the photoluminescent requirements that address your specific project?
Start your journey towards becoming a PERMALIGHT® Certified Architect and Specifier Partner today. There is no better way to expand your offerings, communicate your professional expertise, demonstrate your Standard of Care, present your value proposition, and grow your business.
American PERMALIGHT® | Guide & Protect | Since 1988